Sustainability and Isiflo

Respect and care for the environment and nature are at the core of our company at Isiflo. Sustainability has been part of our culture long before sustainability became a buzzword - and thus a completely natural part of our operations.
"Probably the best connection in the world"
We take a lot of pride in creating a well-functioning and meaningful product, which makes life better for people. Our products reduce leakage in the drinking water system.
Our couplings have a more robust construction than other couplings on the market. We use corrosion resistant brass which can guarantee more than 50 years lifespan. The brass quality is developed together with SINTEF and is approved in more than 35 markets.
Our composite coupling consists of PA12 (Polyamid 12) with 65 % glass filling. The glass filling strengthens the plastic to such and extend that it becomes as strong as metal.

"Probably the best connection in the world"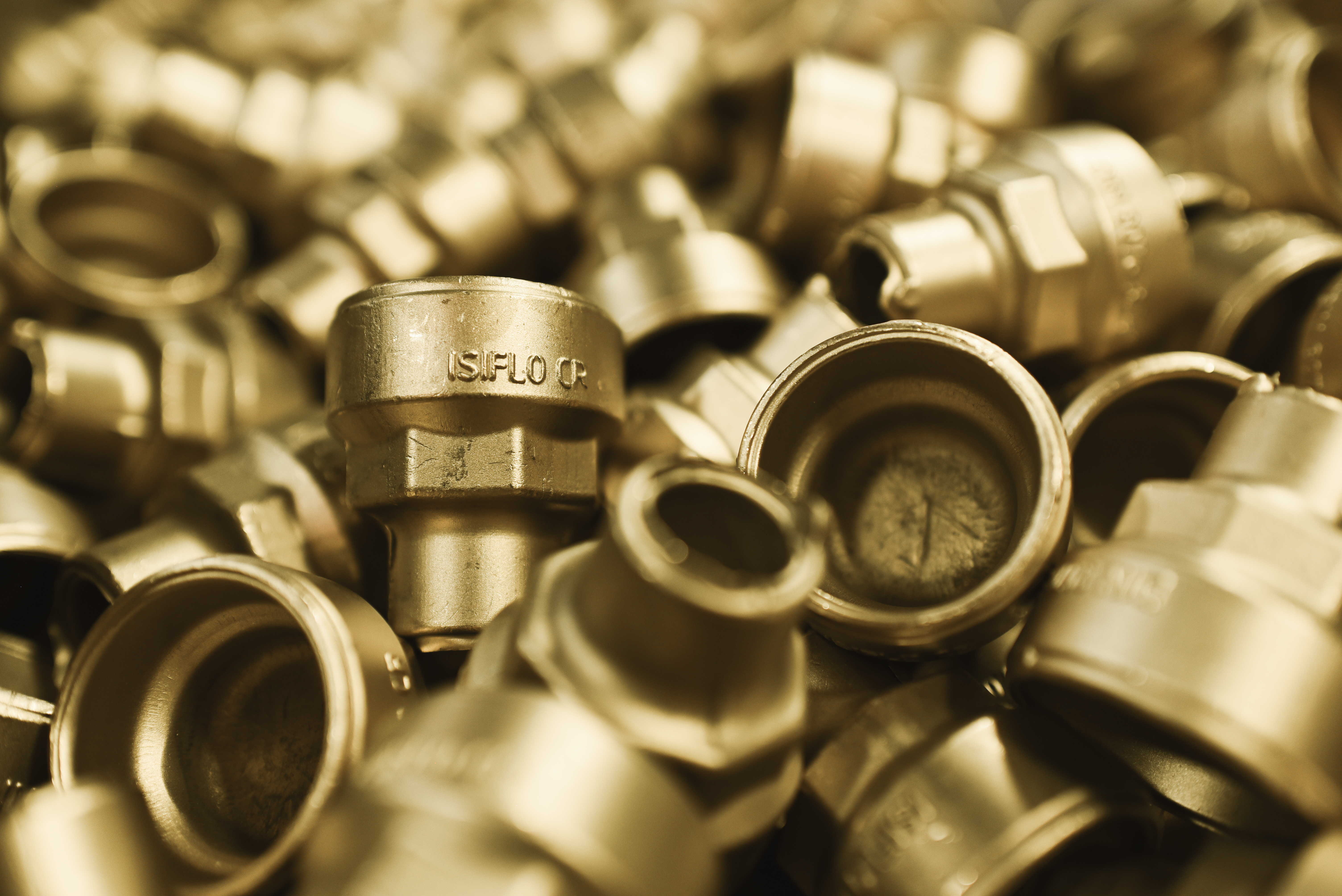 Circular economy
To reach the climate goals it is not enough to make and consume less. We must utilize the resources which exists in scrap and at the same time reuse materials that usually end up in the landfill. Brass can be recycled again and again, without compromising quality.

Isiflo has been circular for 50 years.
Our measures to ensure that the raw materials stay in the cycle:
Our brass is based exclusively on recycled metal, and we do not use virgin copper.
Focus on smart and unique solutions.
The local environment
We truely like and care about our homeplace, hence we put much effort into creating positive ripple effects on Toten.

Our measures:
Cooling- and cutting fluids from the production flows in a closed circuit and are continuously recycled.
No emissions from production to the municipal wiring network.
15 years history on the amount of residual waste each coupling produces, and we set annual goals to reduce the waste.
Raw materials in the product

We produce brass- and composite couplings. Brass mainly consists of copper, which is a limited natural resource – for that reason, we will produce more composite couplings and less brass couplings.
Composite reduces the weight of the coupling and reduces the energy consumption to the vehicles transporting the materials. Simultaneously, the energy required to produce composite couplings are significantly less than for metal couplings – but the composite has the same mechanical strength as metal.
Brass
Our brass based products is made of recycled material mainly originating from Sweden, the remaining brass originates from Europe. This makes it easier for us to make sure the suppliers follow our requirements and norms when it comes to HSE. We utilize 100 % recycled metal in our brass couplings.

Composite
Composite is a synthetic material that has the same mechanical strength as metal when reinforced with fiberglass. We get the composite material delivered from a European supplier.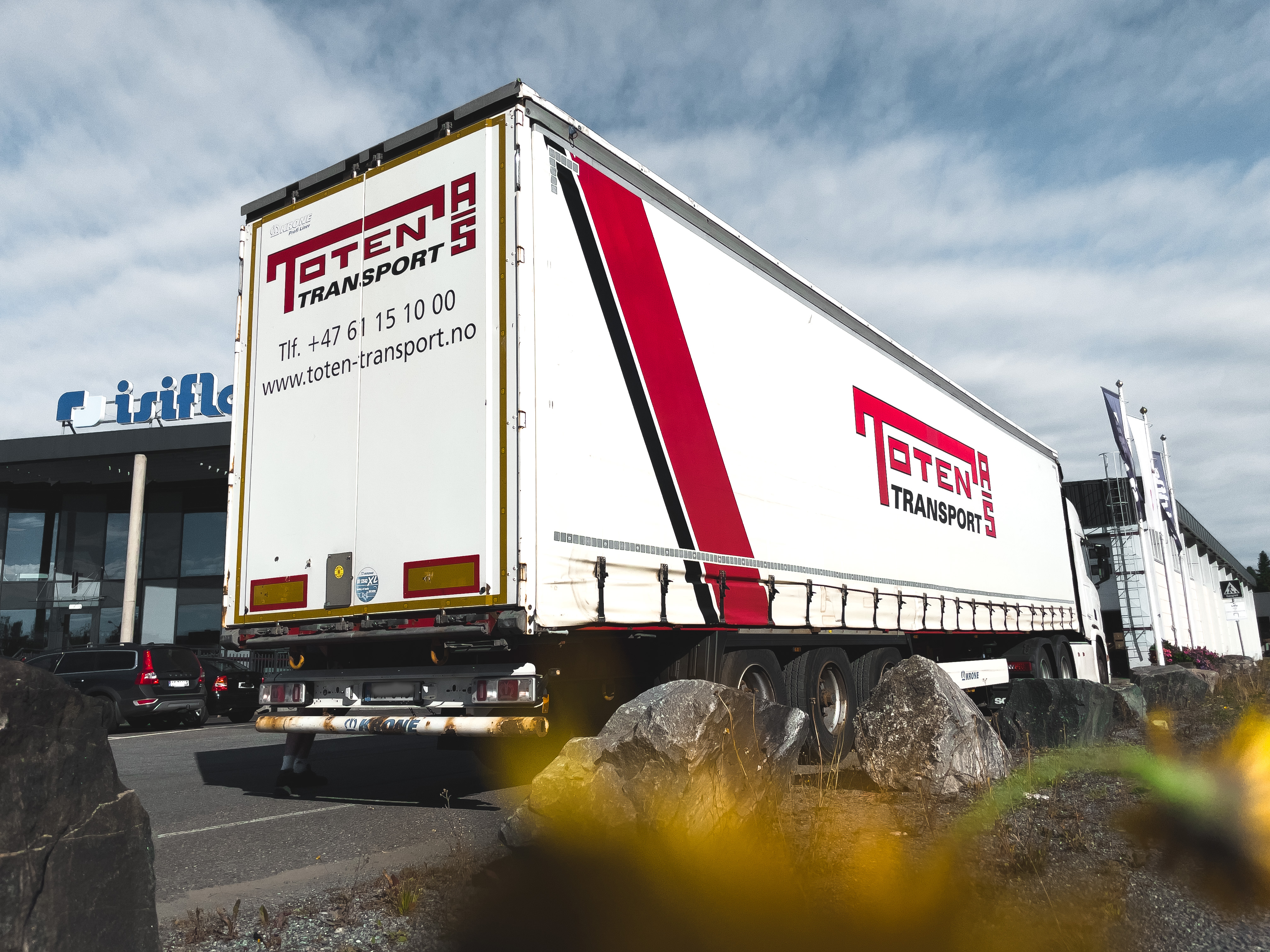 Transportation
We produce more than three million couplings yearly. We produce locally, but exports globally. Raw materials must be imported, and the products must be shipped to different countries all over the world – which gives us a great responsibility to minimize transportation emissions. We reduce emissions by cooperating with other companies in Raufoss industry park. In our climate accounting we also include inbound transport from our suppliers. For that reason, we strive to choose suppliers closest to Norway. We also set strict requirements to our supplier when it comes to orderly working conditions.
Euro 6 is the minimum requirement we set to the vehicles that transports our goods.
We avoid countries that does not comply with our standards and requirements for working conditions and the environment.
We carry out controls at the factories of our raw material suppliers.
Certifications
In Raufoss industry park we have a project where all the companies cooperate to reduce the risk for microplastic to end up in the nature.

We use plastic-based materials in our composite production. For us, it is important to have 100 % material control and prevent plastic particles from going astray.
ISO 14001-2015
(Kiwa Green)
ISO 9001-2015
ISIFLOs couplings contributes to clean drinking water
Sustainable development goal 6: Every fourth person in the world does not have access to clean drinking water. Simultaneously, the demand for clean water continue to increase.
The distribution of water resources to countries all over the world contributes to a greater degree of equal access to clean water, at a more affordable price for everyone. ISIFLOs couplings contributes to a conduit network that distributes drinking water effectively, which again reduces the need for plastic bottles.
The alternative to bottled water
In Norway, it is a matter of course to have clean tap water. The Norwegian cable network only accounts for 10 % of our market. We want all people to have the same access to clean water that we take for granted here in Norway.

90 % of our couplings are exported overseas, where bottled water either is a cultural norm or the only source to clean water. Our couplings are market leading in Scandinavia, Germany and France – and with agents on three continents we are working steady towards building a safe and sustainable source of clean water all over the world.

Right now, we are establishing in the Middle East and South Africa with the purpose that our couplings will contribute to establish more water pipes in areas where too many people spend large amounts of time fetching water. Especially young girls are given the task to fetch water to provide for the family, and consequently misses school.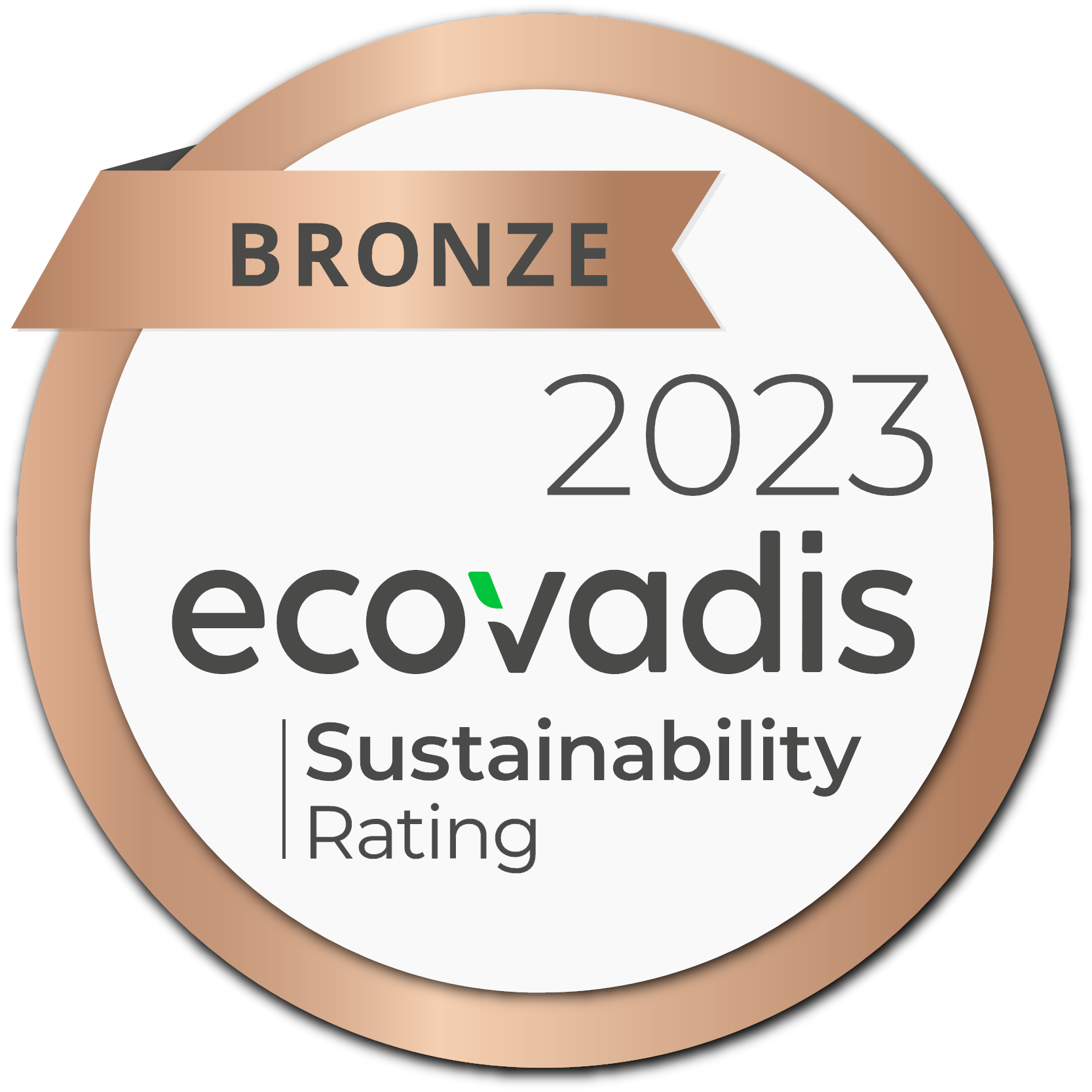 EcoVadis
EcoVadis is the world's most trusted provider of business sustainability ratings, intelligence and collaborative performance improvement tools for global supply chains.
Industry leaders such as Johnson & Johnson, Verizon, L'Oréal, Subway, Nestlé, Salesforce, Michelin and BASF are among the more than 85,000 businesses on the EcoVadis network, working to assess, collaborate and improve sustainability performance in order to protect their brands, foster transparency and innovation, and accelerate growth.
EcoVadis' easy-to-use and actionable sustainability scorecards deliver detailed insight on ISIFLO AS as well as many other companies' environmental, labor and human rights, ethics and sustainable procurement risks available across 200 purchasing categories and 160 countries.

EcoVadis assesses us as a bronze medal candidate, which means that we are among the 76% best in our industry, which is certainly acceptable, but we will continue to work to improve. The goal is to get GOLD!

Our sustainable development goals:
Sustainable development goal 3: Our products contribute to ensure that people all over the world have access to clean drinking water, which again will increase the quality of life and contribute to improved health. Through our job and recruitment centre we give people the opportunity to develop and be able to enter the labour market. ISIFLO makes a particularly positive contribution to sub-goal 3.9 by reducing the amount of polluted water.

Sustainable development goal 4: ISIFLO job and recruitment centre arranges for people to receive language training, which will make it easier to enter the labour market. This is a cooperation project between the local municipality, NAV and ISIFLO, where the purpose is to create a safe and well-functioning arena for foreign language people and others who, for various reason, are not working. ISIFLO cooperates with NTNU Gjøvik.

Sustainable development goal 8: We want to create a lasting and sustainable growth with focus on the people and the environment. This is only possible by creating a safe, including, non-discriminatory and respectful workplace, where everyone is treated equally regardless of gender, orientation, age or religion. ISIFLO also facilitates for youths by employing summer temporary workers for the assembly department.

Sustainable development goal 9: ISIFLO work to create sustainable and future-oriented workplaces. We continuously develop with innovative solutions for a better infrastructure for water and gas supply. The transition from brass to composite contributes to a more efficient use of cleaner and more environmentally friendly resources. Composite is a light material with high strength and stiffness at low temperatures, in addition to being non-corrosive. Innovation is crucial to utilize the potential of sustainable development and growth. In 2021, ISIFLO received Aalbert's innovation award.

Sustainable development goal 12: Our products are produced in environmentally friendly processes with focus on short transportation lines. The brass couplings will gradually be phased out by the composite couplings, which is both more environmentally friendly and has a longer lifespan. The circular economy contributes to get the most out of the resources used. A great part of the resources is recycled and reused multiple times.

Sustainable development goal 13: ISIFLO contributes to limit the climate changes through focusing on constant reduction of CO2 emissions, both through transport and production. We also make the most out of our products by recycling and reusing our couplings.

Sustainable development goal 17: ISIFLO actively cooperates with international and local companies to constantly improve ourselves and provide for a more sustainable development in the industry. We cooperate with Aalbert's other companies and the neighbouring companies in Raufoss industry park like NCE Raufoss, TotAl and Vaager innovation.